Our son, Micah, had a passion for all animals, but he especially loved our young Peruvian Paso mare, Vista. He began riding Vista shortly before he was diagnosed with brain cancer in 2010. After surgery to remove the tumor was a success, Micah began the long road of physical therapy, radiation, and chemotherapy.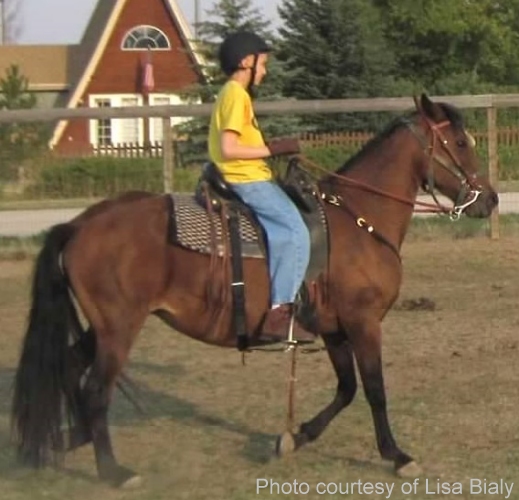 A year later, Peruvian Horse owner, Juan Bosco Sandigo, gave us an incredible gift…a sweet mare named Cadencia! It didn't take long for a bond to form between Micah and Cadencia, and he loved both mares and they loved him! Cadencia was born in 1992, so she was nearly 20 years old at the time.
In May 2012, Micah was diagnosed with terminal brain and spine cancer reoccurrence. Enduring the pain and other complications, he made sure to spend time with his horses for a short ride or just to hang out and be with them for an afternoon. Micah amazed everyone in June, when he was suddenly out of pain, out of the wheelchair and back in the saddle, riding Cadencia and showing her at the Mile High Autumn Classic 3-day horse show in September!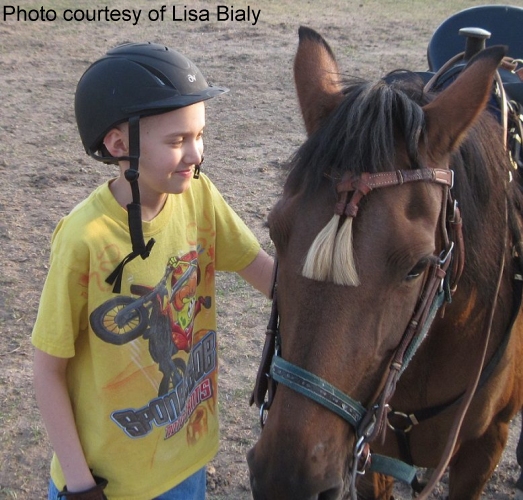 Our sweet boy left us for Heaven on November 8th of that year. He will always be our hero, and we will always treasurethe memories of that summer, and the huge gift of a little horse named Cadencia.
ERB Cadencia de Acierto now is 25, retired, and living in pasture in Colorado. My friend rides her lightly now and then, but the mare has arthritis in her front knees, so most of her time is spent relaxing with the driving ponies and the llamas. We are grateful for the contribution she made to our family.